The popular Zee TV dance reality show Zee Dance League (ZDL) has come to an end with the grand finale. The finale episode of Zee Dance League was aired on 4th and 11th November 2017 at 8.30 PM. In the grand finale, there was a total of 8 Jodi competed for the title. Everyone is eagerly waiting to see the magical performances of these 8 finalists. The participants of the show are the Television stars of various programmes in Zee Tamil Channel.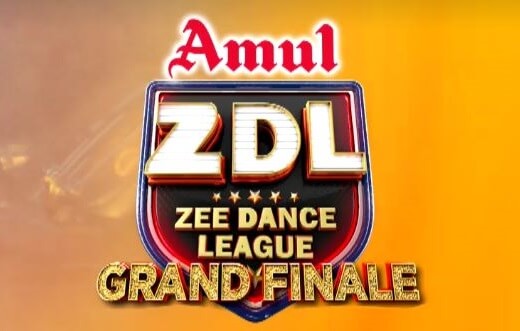 The promo video of the Zee Dance League has released in Social media and the fans are now waiting for the finals. Various emotional moments have happened in the finale event. All the 8 finalists have impressed the judges and audience with their breathtaking performances. All the episodes of Zee Dance League is available to watch online through ozee.com website so those who have missed on the Television can watch though the Internet.
Zee Dance League started airing its first episode from 1 July 2017. The episodes of the show were aired on every Saturdays at 8.30 PM. This is the first season of the show and has already become a successful one. As the show has got good ratings and response we can also expect the second season of Zee Dance League in the future.Actress Sneha, Ambika and popular Dance Sudha Chandran are the three permanent judges of Zee Dance League Season one. The show is hosted by the popular anchor Deepak Dinkar. Check out the Title winners, Runners-up and more quick details about the grand finale of Zee Dance League below.
Winners of Zee Dance League
Title Winners of Zee Dance League – Zee Kids
Runner-up/Second Place of Zee Dance League – Thalayanai Pookal
Second Runner-up/Third Place of Zee Dance League – Junior Senior Team
Zee Dance League Grand Finale Date and Time
Date – November 4 and 11, 2017
Time – 8.30 PM
Zee Dance League Judges and Host
Judges – Actress Sneha, Ambika and Dance Sudha Chandran
Host – Deepak Dinkar