Dance Plus 3 is one of the most popular reality dance TV show in India. It is aired on Star Plus and after a journey of 2 long months, the show has come to the end with a grand finale. opzione binarie iq option Bir Radha Sherpa has won the third season of Dance Plus Season 3 walking dead beth and daryl hook up . There was added attraction in the final episode as India's top dance start Prabhudeva and Varun Dhawan has come to the show. Check out the winners, finalists and more details about the Dance Plus 3 Grand Finale below.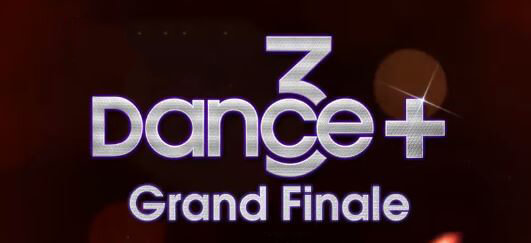 go site

Winners of Dance Plus 3 Grand Finale
We have got our 4 finalists for the 3rd Season of Dance Plus who is: –
It is very clear that; team Dharmesh is ruling the show as 3 out of 4 finalists are from his team.
Also Read: Winner of Khatron Ke Khiladi 8
The show started on 1st July 2017 and it has soon become one of the spectacular dance shows in India. The show is hosted by the India most popular dance choreographer and director Remo D'Souza. The show is aired on Star Plus on Saturday and Sunday at 8 PM.
Super Judge: – Remo D'Souza is the Super Judge of the show.
Mentor (Captain): – Dharmesh Yelande, Shakti Mohan and Punit Pathak. All of them are renowned dancers and choreographers.
Scoring Process: – One captain will give a challenge to another artist from the team of another captain. The challenges need to be in: –
Theme Round
Prop Round
Best Foot Forward
The challenging captain will give the score to the participant out of 5 and the super judge can give score till 15. After that, in the fourth round, there is the international squad challenge where the participants need to match the level of performance given by the international dancers. Super Judge has the right to give the scores out of 10 or additional 5 points.
source

Different International Squad Challenges
12 dancers were selected after audition and each mentor was given 4 dancers each.
| | | |
| --- | --- | --- |
| Artist | Dance type | Mentor |
| Tarun and Shivani | Contemporary | Dharmesh |
| Amardeep Singh Natt | Robotics | Dharmesh |
| The Tuttix Crew | Tutting | Dharmesh |
| Aryan Patra | Krumping | Dharmesh |
| Nostalgia | Rhythmic beat kill | Shakti |
| Sri Rama Nataka Niketan | Bharatanatyam | Shakti |
| Chow En Lai Phukan | Contemporary | Shakti |
| Jeet Das | Bollywood | Shakti |
| Bir Radha Sherpa | B-boying and contemporary | Punit |
| House of Suraj | Waacking | Punit |
| AVP Crew | Hip-hop | Punit |
| Ayush & Mukesh | Contemporary | Punit |
So, out of these 12 participants, only 4 are left for the final showdown.
Dance Plus 3 Grand Finale Date and Time
The final episode of the Grand Finale of Dance Plus 3 will be aired on 23rd and 24th September at 8.00 pm.