Modeling is a dream career for many youths as it is the gateway to the glamour world. That is why the Mr. Punjab show organized by the channel PTC Punjabi is so much popular among the people. And for that reason, it is back again with Mr. Punjab season 2017 again to give the golden opportunity to the young and talented boys to showcase their skills.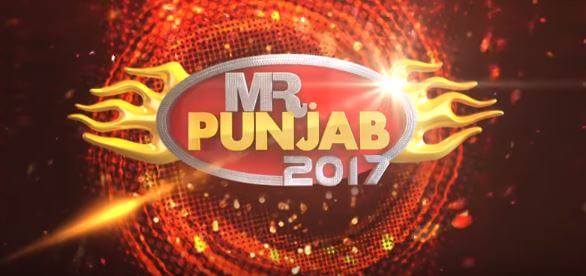 Remember Prince, the winner of MTV Roadies and who is also a gang leader in the show? He was also Mr. Punjab and has got a strong foothold in the TV industry. So you can easily find out the push in the career in glamour world that one can get after getting into the show.
As it is a modeling show, the candidates will be judged on the basis of different attributes like physique, talent, skills, temperament, and others. But there are some eligibility criteria to participate in the show like: –
Age: – The participant needs to be between 18 and 28 years of age.
Physique: – He should have a height of 5 feet and 7 inches along with good fitness.
Documents: – Should have proper documents like birth certificate, id and address proof along with 3 photographs.
One of the parents of the candidate needs to be Punjabi.
follow url

Mr. Punjab 2017 Audition Venues, Dates and Time
The Auditions will begin from the month of September 2017, so if you are interested to take your step in the world of glamour, then hurry up and complete the processing. The auditions will be held across the state in Punjab in different locations on different dates. The list is as below: –
Date: – 13th September
Location: – Amritsar
Address: – Punjab Naatshala, Opposite Khalsa College, G.T. Road, Amritsar
Time: – 9:00 AM
Date: – 15th September
Location: – Jalandhar
Address: – K. L. Sehgal Memorial Trust, Opposite T.V. Studio, Bhagwan Mahavir Marg, Jalandhar.
Time: – 9:00 AM
Date: – 18th September
Location: – Chandigarh
Address: – Rajasthan Bhawan, Sector 33A, Chandigarh
Time: – 9:00 AM onwards
Date: – 20th September
Location: – Ludhiana
Address: – Ishmeet Sing Music Institute, B Block, Behind MBD Mall, Rajguru Nagar, Ferozepur Road, Ludhiana.
Time: – 9:00 AM
These are the places where the auditions will be organized. You can also send your entries in the below-mentioned email address or in the address: –
Email: – mrpunjab@ptcnetwork.tv
Address: – PTC Punjab, PO Bag No 3, Okhla IND Area, Phase 3, New Delhi, Zip Code: – 110020.
All the gates for auditions will be open from 9:00 AM. As there will be a huge rush, so it is suggested to be at the place before time and you should carry all the possible documents with you along with different sizes of photographs.
The judges will look for something good, strong and attractive, so it is suggested to brush up your skills in the area in which you have the expertise and give your best at the auditions. The Mr. Punjab 2017 season may be the life changing step in your career.