The most awaited Rajinikanth-Akshay Kumar's 2.0 audio launch is all ready and set to happen on 27th October 2017. Burj Khalifa, Dubai will host the most significant audio Launch event on Friday. AR Rehman will perform live int he shows. There will lot of entertainment and performances in the show.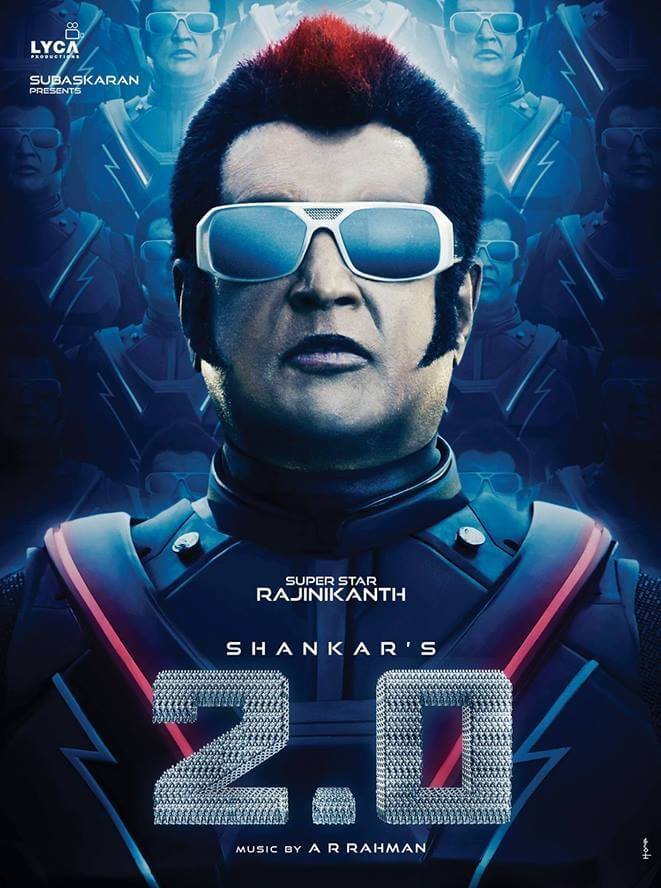 The trailer will be released in December 2017. The promotions were already started and trending on Social media, and all are waiting for the release of 2.0. The coverage of the event begins at 7 PM IST. Let's check out more details about the highlights of the show below.
Top personalities attending the show:
Superstar Rajinikanth, Akshay Kumar, director Shankar, A.R. Rahman, Amy Jackson and Subaskaran Allirajah (chairman of Lyca Productions).
Date of the event:
27th October 2017
Time of the event:
7 pm IST
TV telecast/broadcast:
We have no news about the telecast details. Stay tuned for updates.
Highlights of 2.0 audio launch event
* Burj Khalifa, a world's tallest building, will be the venue for the show.
* Main event: AR Rahman live performance.
* Amy Jackson will also perform in the concert.
* Social media will promote the launch event live.
* The King of Dubai, Mohammed bin Rashid Al Maktoum is also likely to attend the show on Friday.
* Stunning performance from Bosco dance team to tribute Rajinikanth, Akshay Kumar and Shankar.
* Rajinikanth, Akshay Kumar and Shankar will speak about the film after the audio launch for medias.
Words from Director Shankar about 2.0
"2.0 has a new format, a unique premise and a new message. The film has made in international standards. It will not look like an ordinary Indian action movie. It's a socio-fantasy, sci-fi actioner,"
"3D makes the movie-watching experience very exciting. And the movie required the 3D technology. It's not a technological gimmick to invite audiences. After experiencing 2.0 in 3D, Indian viewers would like to watch more 3D films in theatres in future."
"Although we have made the film on an international scale, the message is local. Anyone from the nook and corner of the globe will be able to connect with it. So, we approached Arnold, and we had extensive negotiations with his team. But, things didn't materialise as we expected and there were some difficulties in signing the contract. Then we approached Akshay, and he was very excited to come on board."
"Akshay Kumar is not just an antagonist in the film. There's a lot of shades to his character. He has performed very well, and you can see a very different Akshay Kumar in the film,"
Words from Rajanikanth
"It is going to be India's most prestigious film. It will not only attract Indian audiences but will also equally appeal to all overseas film buffs,"
"I don't want to act off-screen because no one is paying me off-screen (smiles)."
Words from Akshay Kumar
"Shankar's not a director but a scientist. It's unbelievable what he wants to say through his movie. Because of my contract, I can't reveal much. Otherwise, I'd love to tell you guys more. If I disclose anything, they will cut my remuneration (smiles),"
"I've never done something like this. It was a great pleasure to be a part of the film. I have never come across anybody doing like a role like this. I'm so thankful to my producer and director for giving me this character and trusting me,"