The Telugu version of Bigg Boss was kick started on July 16, 2017, and has become one of the successful television shows now. Bigg Boss Telugu is hosted by Jr NTR and is aired on Star Maa Channel. The episodes of the show were telecast on weekdays at 9.30 PM and on weekends at 9.00 PM. The show has completed many episodes and various contestants have already eliminated from the Bigg Boss house.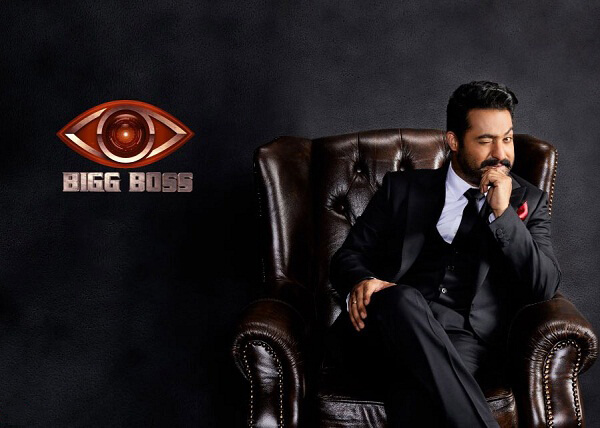 In the Bigg Boss Telugu, there was a total of 14 contestants in the house and they have a stay for 71 days. A total of 60 cameras has been setup in the house to watch the actions of the contestants. The audience can support for their favorite Bigg Boss Contestant by giving votes. The voting can be done online and also by giving missed to the desired numbers. Check out the complete steps for voting the Bigg Boss Telugu Contestants below.
Bigg Boss Telugu Online Voting
Step 1 – Enter Google and Search Bigg Boss Telugu Vote or Bigg Boss Telugu Voting
Step 2 – Now the eviction nominated contestants will be displayed.
Step 3 – Sign in with your Google account
Step 4 – Select your favorite contestant and vote
Note: A total of 50 votes can be done per day.
Bigg Boss Telugu Missed Call Voting Numbers
| | |
| --- | --- |
| Vote for Archana | Missed Call Number – 08433900160 |
| Vote for Sameer | Missed Call Number – 08433900161 |
| Vote for Mumaith | Missed Call Number – 08433900162 |
| Vote for Prince | Missed Call Number – 08433900163 |
| Vote for Madhu Priya | Missed Call Number – 08433900164 |
| Vote for Sampoornesh Babu | Missed Call Number – 08433900165 |
| Vote for Jyoti | Missed Call Number – 08433900166 |
| Vote for Kalpana | Missed Call Number – 08433900167 |
| Vote for Mahesh Kathi | Missed Call Number – 08433900168 |
| Vote for Kathi Karthika | Missed Call Number – 08433900169 |
| Vote for Shiva Balaji | Missed Call Number – 08433900170 |
| Vote for Hari Teja | Missed Call Number – 08433900171 |
| Vote for Adarsh | Missed Call Number – 08433900172 |
| Vote for Dhanraj | Missed Call Number – 08433900173 |
Host of Bigg Boss Telugu
Jr NTR
Bigg Boss Telugu Telecast Details
Telecast Channel – Star Maa
Telecast Dates and Time – Weekdays at 9.30 PM and on Weekends at 9.00 PM