The Telugu version of Bigg Boss Season 1 hosted by Jr. NTR has reached the grand finale. The finale episode was aired on 24th September 2017 on Star Maa Channel. The Bigg Boss Telugu was started airing from 16th July 2017 and the show has completed a total of 71 episodes so far. Bigg Boss Telugu has got excellent responses from the audience and has now become the number one Telugu show.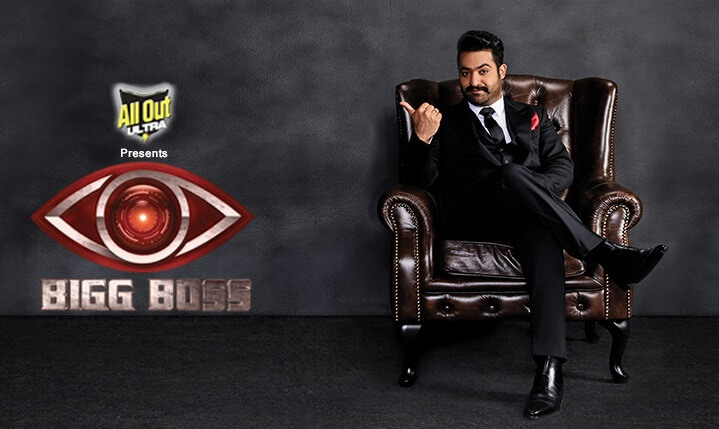 In the show, there were 16 contestants at first and now after various evictions, top five contestants have reached the grand finale. Adarsh Balakrishna, Archana, Hari Teja, Navdeep and Shiva Balaji are final top five contestants of Bigg Boss Telugu Season 1. The voting for the finalists has already started. Viewers can show support for their favorite Bigg Boss Telugu contestant by casting votes. The voting can be made through Google or by dialing the missed call voting numbers.
The fans are now eagerly waiting for the finals and to see who will lift the Bigg Boss Telugu Season 1 title trophy. The winner of the show will receive a cash prize of Rs. 50 lakh. Various celebrity guests are also expected to appear at the grand finale. Get the winners/results and more details about the Bigg Boss Telugu below.
Winners of Star Maa Bigg Boss Telugu
Title Winner of Bigg Boss Telugu – Shiva Balaji
Runner-up/Second Place of Bigg Boss Telugu – Adarsh Balakrishna
Bigg Boss Telugu Grand Finale Date and Time
Date – 24 September 2017
Time – 8.00 PM
Top 5 Contestants/Finalists of Bigg Boss Telugu Season 1
Adarsh Balakrishna
Archana
Hari Teja
Navdeep
Shiva Balaji
Bigg Boss Telugu Voting (Now Closed)
The final voting of Bigg Boss Telugu was done through Google online voting system or by dialling the missed call numbers.
Missed Call Voting Numbers
Here are the final contestant and their missed call voting numbers.
Adarsh Balakrishna – 08433900172
Archana – 08433900160
Hari Teja – 08433900171
Navdeep – 08433900166
Shiva Balaji – 08433900170