The Tamil version of Bigg Boss reality show has come to an end with a grand finale. Bigg Boss season 1 grand finale will be aired on Star Vijay TV on 30th September 2017. The finale episode will begin from 8.30 PM. various special guests are expected to be appearing at the finale to make the show more colorful. The top five contestants who have reached the final week of Bigg Boss Tamil are Aarav, Bindu Madhavi, Ganesh Venkatram, Harish Kalyan and Snehan. Also, there was a mid-week elimination on Thursday (28th September 2017).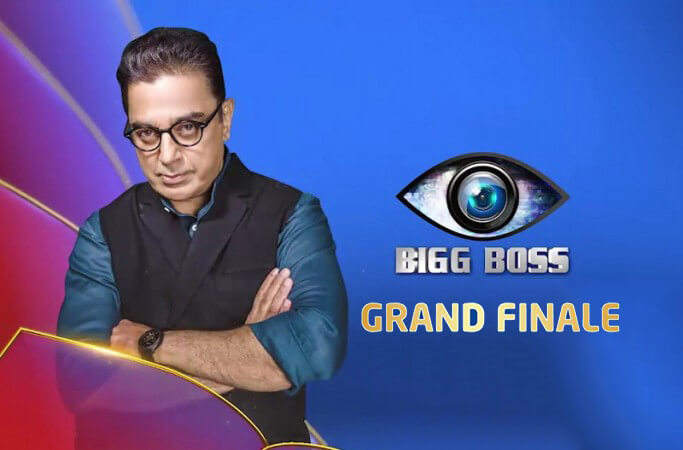 The final week voting for the finalists of Bigg Boss was started on 25th September 2017. The voting can be made through Google and also dial the respective missed call numbers. Various promo videos of the Bigg Boss Tamil grand finale has already released and everyone is eagerly waiting to watch the finals. Bigg Boss Tamil Season one was started on 25th June 2017 and the show has already become a huge hit.
Ulaga Nayagan Kamal Haasan is the host of Bigg Boss Tamil Season 1. Now everyone is waiting to see who will become the title winner of Bigg Boss Tamil 2017. Check out the winners, finalists, voting details and more information of Bigg Boss Tamil grand finale below.
Bigg Boss Tamil Grand Finale Winners
Title Winner of Bigg Boss Tamil – Aarav
Runner-up/Second Place of Bigg Boss Tamil – Snehan
Top Four Contestants/Finalists of Bigg Boss Tamil
Aarav
Ganesh Venkatram
Harish Kalyan
Snehan
Star Vijay TV Bigg Boss Tamil Voting
Viewers can give support for their favorite contestants by voting. The two ways for voting are Google Online Voting and by dialing missed call numbers. Check out the steps for online voting and the missed call numbers of the contestants below.
Google Online Voting
Type Bigg Boss Vote or Bigg Boss Tamil Vote in Google Search.
Now the final contestants will appear on the page.
Login to your Google Account
Click on your favorite Bigg Boss Tamil contestant and select the number of votes (Maximum 50).
Click on submit vote.
Missed Call Voting
Aarav – 7210122301
Ganesh Venkatram – 7210122304
Harish Kalyan- 7210122318
Snehan – 7210122313
Bigg Boss Tamil Grand Finale Telecast Date
30th September 2017