The kids talent hunt reality show Sabse Bada Kalakar has completed with a grand finale. Virad Tyagi from Lucknow is declared as the winner of Sabse Bada Kalakar. The final episodes of Sabse Bada Kalakar was aired on 8th (Saturday) and 9th (Sunday) July 2017 at 8.00 PM. Sabse Bada Kalakar is one of the best entertaining programmes of Sony Entertainment Television. The show is judged by Raveena Tandon, Arshad Warsi and Boman Irani. Raveena Randon has amazed the audience with her dance performance at the grand finale.Bollywood stars Ranbir Kapoor, Arjun Kapoor, Anil Kapoor and Ileana D'cruz were the special guests of the finals.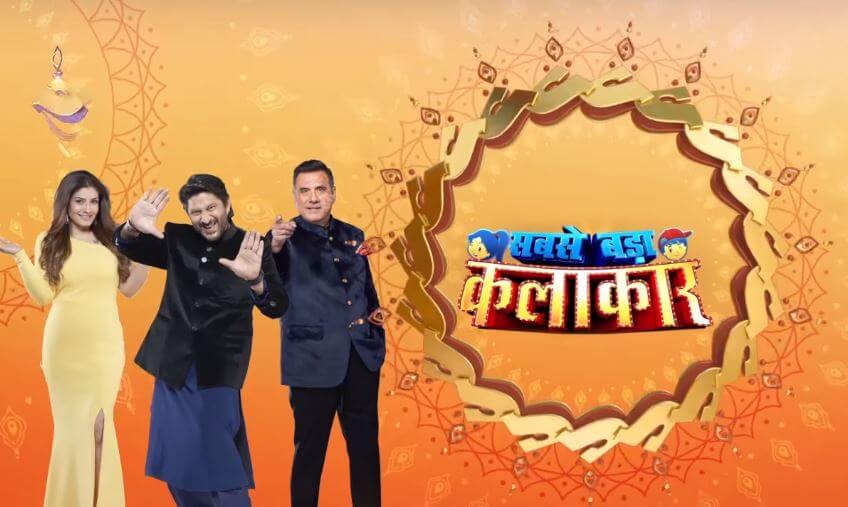 Sabse Bada Kalakar started airing the episodes from 8th April 2017. The show was hosted by Jamie Lever and Jay Bhanushali. The show has got good response from the audience. The kids age between 4-13 were eligible to participate in the show. The kids of Sabse Bada Kalakar was selected form auditions in various cities.
A total of top 10 contestants were selected to the show. All the selected contestants of Sabse Bada Kalakar show is highly talented and has a bright future. After various rounds four contestants have reached the grand finale of Sabse Bada Kalakar. The four finalists of Sabse Bada Kalakar are Virad Tyagi, Mahi Soni, Vrinda Gujral and Dhruv Acharya. Now everyone is eagerly waiting to see who will win the title of Sabse Bada Kalakar. Check out the title winner and more details of Sabse Bada Kalakar grand finale below.
Winners of Sabse Bada Kalakar
Title winner of Sabse Bada Kalakar – Virad Tyagi
Finalists of Sabse Bada Kalakar
Virad Tyagi
Mahi Soni
Vrinda Gujral
Dhruv Acharya
Sabse Bada Kalakar Grand Finale Date and Time
Date – July 8th and 9th (Saturday and Sunday) 2017
Time – 8.00 PM
Judges and Hosts of Sabse Bada Kalakar
Judges – Raveena Tandon, Arshad Warsi and Boman Irani
Hosts – Jamie Lever and Jay Bhanushali