The popular Zee Tamil comedy reality show Junior Senior has come to the end with an amazing grand finale. The team 'Sangi Mangi Sangam' are the winners of Junior Senior. The winners have received cash prize of Rs. 2 Lakhs and a title trophy. The grand finale episode of Junior Senior was aired on Sunday, 6th August 2017 at 2.00 PM. Junior Senior show started airing on February 12th and the episodes were telecast on every Sundays at 8.30 PM. Those who have missed any episode of Junior Senior can have the option to watch through online at any time. Each episode of the show is available on ozee.com website or can watch using the ozee mobile app.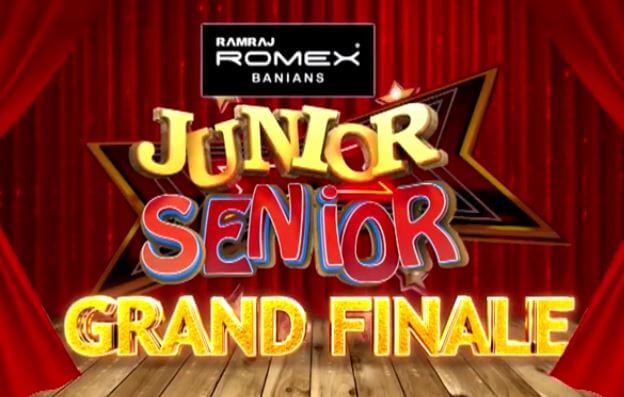 The show is judged by popular Tamil actress Meena, actor Shiva and television star Rachitha Mahalakshmi. These three judges helped the contestants a lot in improving their talents. Kalyani, Keerthi, and Vignesh Karthick were the hosts of Junior Senior. In the junior Senior show there were various teams and in each team, there was 2 junior kids age between 4-14 and two seniors age between 18-25. All the contestants of the show are highly talented and have a good future. The finalists have presented some amazing performances at the grand finale to entertain the audience and judges. The promo videos of the grand finale were released on social medias was getting good responses. Everyone is eagerly waiting to watch the finals on Zee Tamil Channel. It was really a tough task for the judges to decide who the winner is. Check out the title winners and more details about the Zee Tamil Junior Senior Grand Finale below.
Winners of Zee Tamil Junior Senior
Title winner of Junior Senior – Sangi Mangi Sangam
Junior Senior Grand Finale Date and Time
Date – 6th August 2017 (Sunday)
Time – 2.00 PM
Junior Senior Judges
Actress Meena, Actor Shiva and Television Actress Rachitha Mahalakshmi are the three permanent judges of Junior Senior.